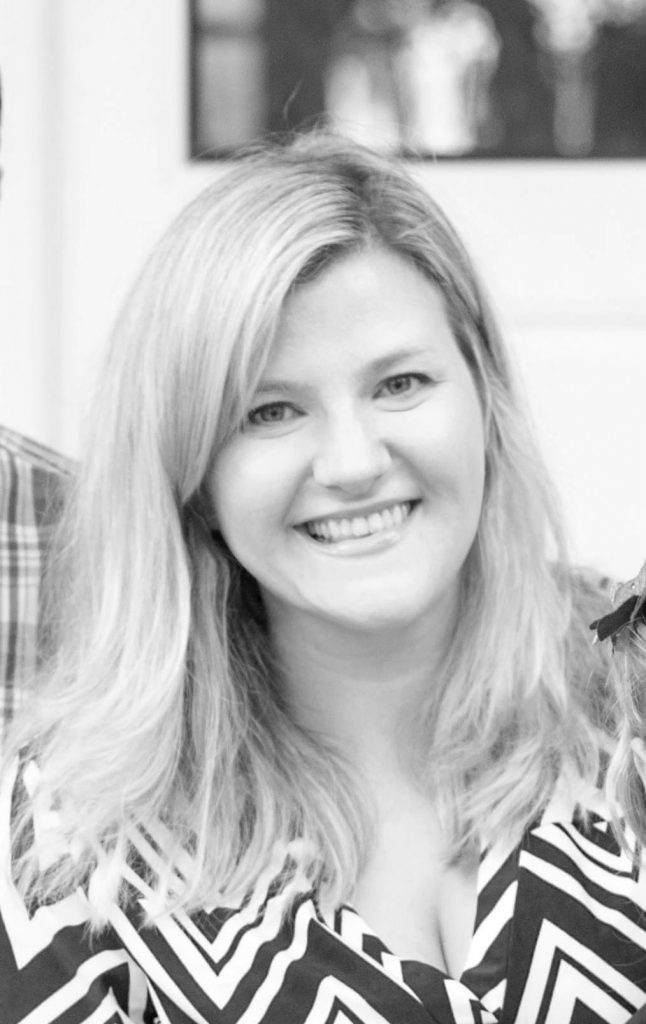 Sara E. DeYoung – Executive Director
Sara DeYoung started with JCEDO in the Spring of 2023. She earned her BS in Environmental Science from Purdue University and BA in Creative Writing.  Her career began in communications for an international mineral mining company based in Hunt Valley, MD. She returned to the area when she and her farming husband became engaged. When Sara came back to Indiana, she was curious about what made some small towns and rural areas evolve and thrive while others became dilapidated and destitute. Being married to a farmer, she knew that the only way she could improve the world around her, was to change it, as farm ground doesn't travel well. So, Sara started asking questions and learning everything she could about community and economic development. She worked in local government, volunteered with the Jasper Newton Community Foundation, Farm Bureau, Northwest Indiana Paddlers, 4-H and several other local groups. She graduated from Ball State's Community and Economic Development Course. She is the past director of the Remington Wolcott Community Development Organization. Sara's parents owned and operated a family gas station in Brook, IN for over 40 years, so small businesses are very close to her heart. She is thrilled to be part of JCEDO and continue the work its staff and board has collaborated on. She added,
"Jasper County has incredible assets, not just its infrastructure, but the people. There are people in every town that have huge ideas and are willing and able to put the work and time in to make them a reality. That's an amazing thing.
There is a sense of collaboration and communication. There is no one silver bullet or person that can solve all of the problems. It takes me, it takes you, it takes all of us in capacities large and small to create resilient communities that evolve and thrive."
Zyan Miller- Economic Development Coordinator, Tourism & Community Relations
Zyan Miller started with JCEDO in the fall of 2021 as the Economic Development Coordinator she also handles the Tourism and Community Relations. She attended Indiana Wesleyan University and obtained a bachelor's degree in Marketing Management. Zyan has a passion for small businesses and building relationships in her community.
Christy Fleming- Office Administrator
Christy started with JCEDO in the fall of 2022 as the office administrator. She is a lifelong resident and small business owner in Rensselaer.  She comes to us with 9 years of previous experience working in Jasper County Government.  Christy has been actively involved in the Rensselaer Area Chamber of Commerce/Retail Merchants and a volunteer for the Jasper County 4H program.  She is excited to be a part of the Jasper County Economic Development team to advance local tourism, small business support, workforce development, and the development of long-term sustainable growth for our communities.
Board of DIrectors
Chairman: Jeremy Scheitlin, Titan Construction
Vice-Chair: Cindy Admave, NIPSCO
Treasurer: Dave Del Principe, Del Principe & Allie, CPA
Secretary: Rein Bontreger, County Commissioner
Immediate Past Chair: Jonathan Cripe, Town of Remington
Mr. Michael Cain, Town of DeMotte
Ms. Noelle Weishaar, City of Rensselaer
Ms. JoAnn McElfresh, Jenkins Realtors
Mr. Jon Schwab, Presidio Group
Mr. Rodney Urbano, Town & Country Paving
Mr. Quentin Overbeck, Remington Farms
Mr. Jack Prairie, Prairie Ag Services
Mr. Dirk Eggleston, T&M Limited
Mr. Carlos Vasquez, Fransican Health Rensselaer
Mr. Dave Heninger, ConAgra
Mr. Tom Long, NITCO
Mr. Bruce Przybylski, Hamstra Builders
Mr. Patel, DJS Hospitality
Mr. Mark Slaughter, Town of Wheatfield